Graduate Trainee Associate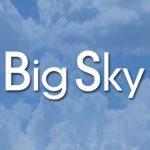 Website Big Sky additions Big Sky additions
Big Sky additions
After another excellent year of growth, my client is looking for a Graduate Trainee Associate to join their dynamic team on a full-time basis. This is a great opportunity to launch your professional career as part of a friendly, supportive, and motivated organisation. * All employees will start on a 4 year to £40,000 salary progression plan *
Job role:
Conducting research on R&D and innovation in our target sectors (predominantly Architecture & Engineering)
Working with directors of innovative start-ups and small businesses across the UK, writing reports on their R&D activities on behalf of them
Attending client meetings and taking comprehensive notes on their projects
Researching and staying up to date with any UK tax developments, and how they could benefit our clients
While some knowledge of tax is an added bonus, it is by no means essential as full training is offered for you to achieve professional accreditation's (ATT-CTA) after completing a 3-month probation period.
Skills needed:
Graduate with a minimum 2:2 degree
Excellent written skills and attention to detail are essential as 80% of this role involves written work
Have good listener and verbal communicator skills
Be adaptive and able to work in a fast-paced environment
Be able to learn quickly, and be willing to keep learning and developing
Be at ease interacting with clients in a professional and competent manner
Work well as part of a team, but is also able to focus independently
This is a superb opportunity for someone who is looking to develop into a client facing or leadership role, to launch your professional career as part of a friendly, supportive, and motivated organisation.
Salary and Benefits:
23k starting salary
28 days holiday including bank holidays
Further 2 weeks off at Christmas subject to company performance
Clear progression path for all staff from £23 – 40k per annum in 4 years
Full training on ATT/CTA
Pay rise on successful completion of probation period and further annual pay rises in line with personal performance
Opportunity to learn new skills and build a great career, including professional development and training
Company laptop
Company Pension
Free parking
Please apply online or contact Sam Holt at Big Sky Additions for further details.
Job Spec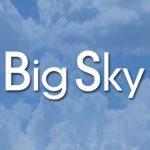 ---
Call to Apply
Apply Via Email
Back to Search Results



By sending your CV to Big Sky Additions you are consenting to the Company processing your personal data for the following purposes:
For the Company to provide me with work-finding services.
For the Company to process or transfer my personal data to their Payroll and Administration Companies for temporary work-finding services.
For the Company to process my data on a computerised database in order to provide me with work-finding services.
I am aware that I have the right to withdraw my consent at any time by informing the Company that I wish to do so.