Group Financial Controller
Qualified
Salary: £Competitive
Leading in their industry, this high profile group is seeking a Group Financial Controller.
This is an exceptional opportunity to grow personal and professional experience as the business develops with planned expansion in the UK and overseas. Main areas of responsibility cover:
Ensuring financial processes of the business are fit for purpose and operating correctly.
Ensuring full compliance with statutory requirements and internal Group reporting, for tax, audit and group consolidation.
Managing staff and financial systems and ensuring effective working relationships with all other members of the finance community.
Driving effective business processes in areas such as budgeting for three main revenue and expense streams
The role will have an initial emphasis on the implementation of SAP during the first year. While looking after developing and training the finance team. Ensuring they interact effectively with the wider financial community in the business. Driving improvements, for example within internal reporting, making enhancements to the way the business operates. Undertaking the traditional Financial Controller role covering audit, tax, compliance, controls etc.
Candidates must be fully qualified. Previously responsible for financial control for a major, complex, business. Resilient and motivated. Strong staff management and development skills. Able to build relationships with senior management locally and within Group. As the role will be a key member of the implementation team significant experience with an ERP system is essential.
To discuss this opportunity please contact Sam Holt.
Job Spec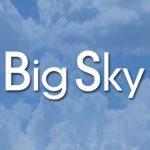 ---
Call to Apply
Apply Via Email
Back to Search Results



By sending your CV to Big Sky Additions you are consenting to the Company processing your personal data for the following purposes:
For the Company to provide me with work-finding services.
For the Company to process or transfer my personal data to their Payroll and Administration Companies for temporary work-finding services.
For the Company to process my data on a computerised database in order to provide me with work-finding services.
I am aware that I have the right to withdraw my consent at any time by informing the Company that I wish to do so.