Management Accountant
Qualified
Salary: £35-45k
Successful manufacturing company based near Diss is recruiting a Management Accountant. Working closely with the Manufacturing Manager you will deliver process improvements and detailed process costings with the development and maintenance of active standard costs.
The key duties include the following:
Production of monthly manufacturing accounts and KPI's.
Production of monthly variance reports with detailed analysis.
Gain a detailed understanding of the cost drivers in the business and to model alternatives as required to help drive cost down.
Delivering the annual budget process for the manufacturing department.
Proactively develop ERP modules and reporting to facilitate a consistent single point of data entry.
Drive continuous improvement in manufacturing process information and financial reporting.
Support the sales department in maintaining the standard costing and pricing system along with the costing and pricing of non-standard product.
Produce the monthly holding company and pension accounts and to complete monthly group consolidated accounts for review.
Participate in supporting the annual audit and tax computations.
You will preferably be part or fully qualified CIMA/ACCA or qualified by experience with considerable manufacturing experience in a fast paced accounting environment. Knowledge of standard costing, Excel and an ERP system would be highly beneficial.
Contact Justin Murray for further details.
Job Spec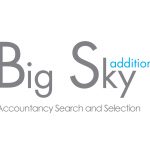 ---
Call to Apply
Apply Via Email
Back to Search Results



By sending your CV to Big Sky Additions you are consenting to the Company processing your personal data for the following purposes:
For the Company to provide me with work-finding services.
For the Company to process or transfer my personal data to their Payroll and Administration Companies for temporary work-finding services.
For the Company to process my data on a computerised database in order to provide me with work-finding services.
I am aware that I have the right to withdraw my consent at any time by informing the Company that I wish to do so.