Project Cost Controller
30-35k USD / Year
Salary: £30-35k
Successful multi-site business situated in Lowestoft is looking to appoint a Project Cost Controller. Reporting to the Senior Commercial Manager you will be responsible for project accounting, control and reporting across the business.  Supporting project managers across several sites across the UK, you will assist with the full project cycle from pricing and tendering through to contract negotiation, budget setting, costing, setting KPIs and reporting to invoicing and closure.
A key part of this role is business partnering with project managers and other stakeholders to ensure there is proper and continuous communication throughout the project life cycle.
Relevant experience within a project environment involving cost engineering related duties and responsibilities Practical understanding of offshore work and subsea activities is preferred but not essential. Experience in development of cost control systems as well as implementation desirable. This role needs an outgoing character with excellent communication skills, a proactive attitude with the ability to work in a fast paced, growing organisation.
Please apply online or contact Sam Holt at Big Sky Additions for further information.
Job Spec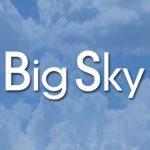 ---
Call to Apply
Apply Via Email
Back to Search Results



By sending your CV to Big Sky Additions you are consenting to the Company processing your personal data for the following purposes:
For the Company to provide me with work-finding services.
For the Company to process or transfer my personal data to their Payroll and Administration Companies for temporary work-finding services.
For the Company to process my data on a computerised database in order to provide me with work-finding services.
I am aware that I have the right to withdraw my consent at any time by informing the Company that I wish to do so.